Dunkirk, the best location for Christopher Nolan's latest film
Dunkirk, Christopher Nolan's latest movie, was released in France on 19 July 2017 and in the world two days later. Find out more about Dunkirk and its region !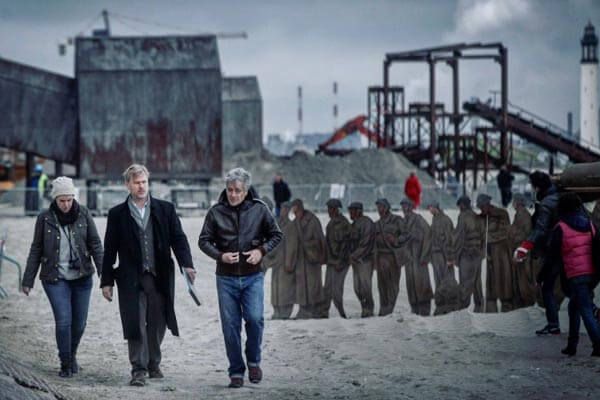 The British director, famous for films such as Inception, the Batman trilogy and Interstellar, decided to retrace the nine days of Operation Dynamo which made possible the evacuation of 338,680 allied troops from 26 May to 4 June 1940.
The Grand Port Maritime de Dunkerque (GPMD), the city of Dunkirk and the different municipalities of Greater Dunkirk all worked together to convince Christopher Nolan to shoot the movie on the historic sites of the city. Jean-Yves Frémont, deputy head of economic affairs at Dunkirk city hall comments: "We were clearly in competition with other places [and we] worked long and hard with the director's crews to facilitate things for him, starting with the first location-scouting visits. The challenge was to demonstrate that the city was capable of hosting a Hollywood blockbuster under optimum conditions."
The result of Dunkirk's proactivity and contribution of local authorities, hotels, restaurants and many others was Christopher Nolan's decision to shoot a large proportion of the movie on GPMD's land and structures. Lasting six weeks from the end of May 2016, shooting involved up to 1,300 extras a day and required the creation of several sets such as cements works of the port's East pier.
More information about Dunkirk and Greater Dunkirk's contribution to the film
Two months of filming generated an estimated a 5 to 7 million Euros of total economic spinoff for Greater Dunkirk. This success encourages all the local stakeholders to continue to host film shoots in Greater Dunkirk. A dedicated team was set up in 2014 to this end and has succeeded in attracting directors such as Michael Haneke, Cédric Klapich and the makers of television series such as The Tunnel and Baron Noir.
Dunkirk – located in the North of France – is a cross-border region (Great Britain - Benelux) that is close to Lille (80 km), a dynamic European metropolis with over one million inhabitants. It benefits from an ideal geographic location, reaching a high-income consumer market.
Find out more about Dunkirk and its region
By using our investor support service, you will confidentially and within 48 hours, receive comprehensive information on each item needed to set up your project in France.