How we help
Our team helps you to target the suitable territories for your site selection process. This service is fully confidential & free for foreign companies.
Should you decide to open a branch in France, you will probably have many questions regarding business locations, recruitment, company registration or the type of funding you could benefit from…Our team is here to understand your needs and help you set up and grow in France.
Your questions and search criteria may include:
the type of activity you plan to set up in France,
the type of site you will be looking for: industrial premises, logistic area, storage area, warehouse, workshop, office space, land...
the size and technical characteristics of the building or land you will be searching for
the occupancy mode: for rent or for sale
the expected transport infrastructures,
the presence of suppliers, clients…
the needed labor force and skills
the local business ecosystem etc.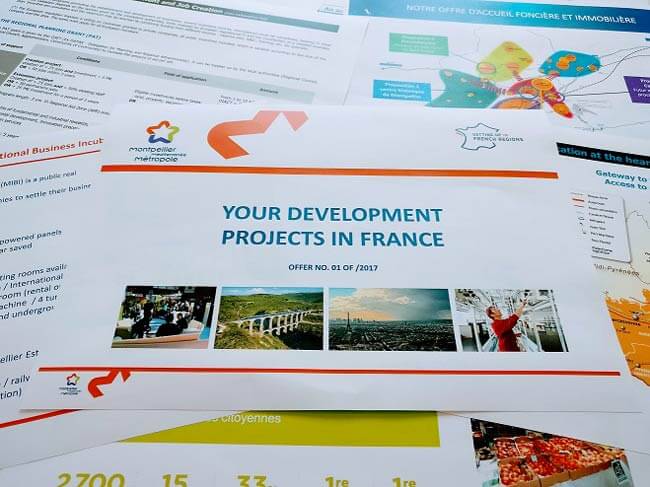 This helps select the suitable business location to fit your strategy and needs. You will receive specific sites proposals and various alternatives that suit your needs in 48hours to 2 weeks, depending on the complexity of the search. The offers will include real estate opportunities and all the information needed to meet your expectations. You will then be able to shortlist relevant business solutions and plan sites visits.
By using our investor support service, you will confidentially and within 48 hours, receive comprehensive information on each item needed to set up your project in France.