Lille's 2018 Newcomer's Guide has arrived!
This comprehensive guide is full of tips to fully enjoy the enterprising, young and cosmopolitan Metropolis.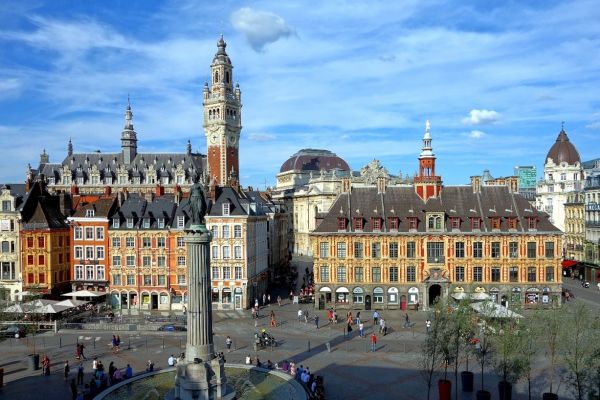 The Lille Metropole area is a vibrant ecosystem which attracts significant foreign direct investments. With a tertiary market of more than 225000 sqm, the Lille Metropole area has the 2nd largest business district in the region and is the 3rd largest office market in France.
Located at the crossroads between London, Paris, Brussels and Amsterdam, Lille Metropole area is in the heart of Europe and has always been an innovative and welcoming city.
Lille Metropole also provides you with excellent health facilities, infrastructures, universities and cultural opportunities to make the most of your move.
From relocation and cultural tips to support in your professional activity
To facilitate the installation of newcomers, the metropolis has prepared a guide to Lille that makes it easier to find after-school child-minding facilities, day-care centers, an international school... but also to boost your career and your company.
Lille's Agency, in particular, can connect new companies with local business partners in the public and private sectors while coordinating the development needs of a company's business project. This personalized support also enables new companies and their employees to implement a quicker and more comfortable set up in their new ecosystem.
Lille's Agency has assisted more than 1,300 companies in the last 30 years, including young and innovative startup such as STYCH. You can download the latest edition of Lille's 2018 Newcomer guide here to collect everything you need for a successful relocation to Lille.
By using our investor support service, you will confidentially and within 48 hours, receive comprehensive information on each item needed to set up your project in France.