IPwe moves to Paris to unleash the potential of blockchain and artificial intelligence technology
Founder of IPwe Erich Spangenberg chose Paris to develop an innovative AI and blockchain-powered patent company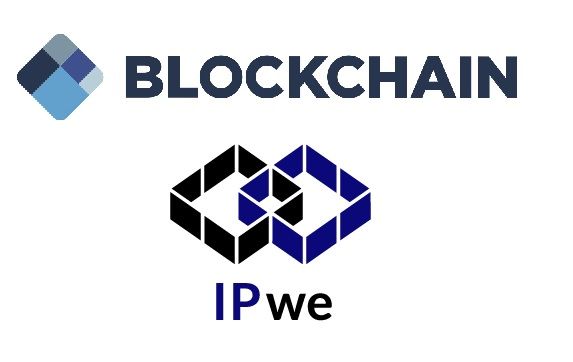 Erich Spangenberg is a successful American entrepreneur who has leveraged his knowledge of patent transactions to launch two prior companies that have completed over $500 million of licensing transactions and particiapted in over $2 billion of patent financing related transactions.
Wishing to capitalize on new technologies, he founded IPwe in September 2017 in Dublin and the US.
Quickly expanding to a team of 20 today, IPwe is leveraging the power of AI and blockchain to offer a fully automated transaction platform for patents and related services. IPwe's goal is to create the patent asset class that benefits the entire ecosystem.
After a thorough review, IPwe selected Paris for its new headquarters.
"I had spent time in and previously launched businesses in the US, Asia and Europe and was looking for the best location for IPwe. During the process of finding a location for IPwe, it became clear that France and Paris offered the best resources for IPwe to establish its headquarters. Paris has the people, infrastructure and government support essential for early stage companies. We have access to exceptional people trained in mathematics and computer science, who embrace the start up culture. IPwe has received incredible support from Set Up In France and Paris Region Enterprises, who from the very first day we contacted them put us in contact with banks, government agencies, office space solutions and other critical vendors and resources we needed to get set up in Paris—they made it easy, so we could concentrate on recruitment and business. After almost a year, we know we made the right decision to headquarter in Paris—Paris is quickly becoming the start up capital of Europe," said Erich Spangenberg, CEO of IPwe.
A close collaboration with Paris Region Entreprise to help IPwe set up and grow
Erich Spangenberg contacted Set Up In France in February 2018 and defined his search criteria to a project manager and presented his key questions regarding the establishment of a startup in France.
The Set Up In France team rapidly connected Mr. Spangenberg with Paris Region Entreprises which provided bespoke support to facilitate the development of IPwe in Paris.
"With the support of Paris Region Enterprise, we have been able to focus on our core business and are growing quickly. We are aggressively recruiting university, Masters and PhD candidates that aspire to work at an early stage company with cutting edge technologies. Over the next couple years, we will grow to 100+ people and look forward to deepening our ties to Paris," stated Erich Spangenberg.
Additional information: 
About IPwe: www.ipwe.com
About Set Up in France: http://www.set-up-in-france.org
About Paris Region Enterprise: https://investparisregion.eu
By using our investor support service, you will confidentially and within 48 hours, receive comprehensive information on each item needed to set up your project in France.