Seveso-Listed 20-Ha Land at Chem'Pôle 64 in Mourenx
The Mourenx platform hosts fine chemicals and specialities units.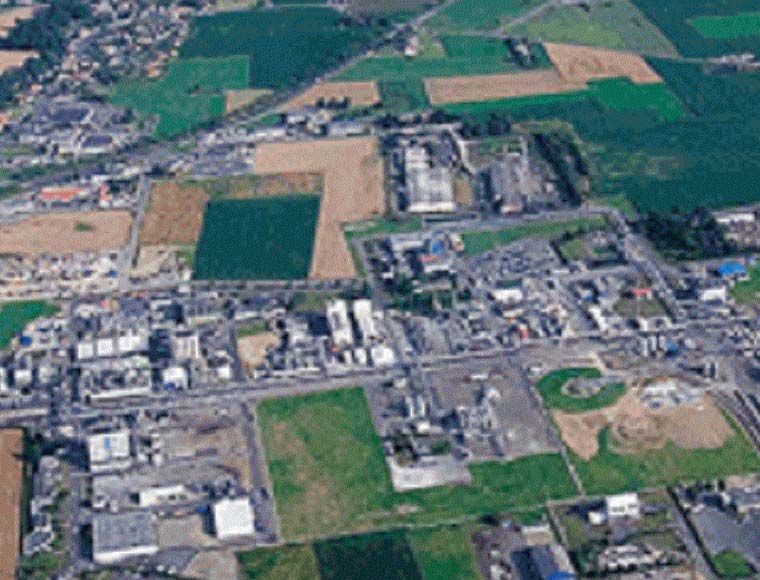 Type of property
The Mourenx platform has been hosting fine chemicals and specialities units since 1975 at its 65-ha. site. SOBEGI developed infrastructures on the site and provides industrial companies there with various utilities and services as well as processing of their effluents. Small units can access the infrastructures of a large chemicals platform.
Location and access
By road: A64 Bayonne/Toulouse motorway via Pau and Tarbes and A65 Bordeaux Pau motorway. By air: Pau-Pyrénées airport is 20 minutes away by car. It features multiple daily flights to Paris Orly, Paris Charles De Gaulle, Lyons and Marseilles. By train: Artix station 5 minutes, Orthez station  15 minutes and Pau station under 30 minutes away by car
Areas
Land plots starting at 20 m²
Technical features and services
Industrial companies at Chempole 64 can access: Thermal energy: steam 15 bars, electricity: 20 kV station, industrial utilities: filtered water, cooling water, water for fire-fighting and demineralised water. Industrial gases: air instrumentation, nitrogen, air service, commercial gas, effluent processing: waste water station, thermal oxidiser, solvent incinerator. Services: operating, maintenance, inspection, design centre, storage, security, training, rail traction, etc. The Mourenx site is located in CHEMPARC the chemicals and industrial cluster for the south in Nouvelle-Aquitaine which boasts an international reputation and comprises four SEVESO II-listed platforms and seven industrial hubs.
Price
For sale. Contact us for prices.
By using our investor support service, you will confidentially and within 48 hours, receive comprehensive information on each item needed to set up your project in France.