Offices and workshops in a business incubator in Surgères
The Indigo business incubator is in the AgriPolis brings where all the players in the milk and cereal sectors as well as the agribusiness teaching, research and development structures are grouped: ENILIA-ENSMIC, Actalia and ARVALIS - Institut du végétal (Plant Institute).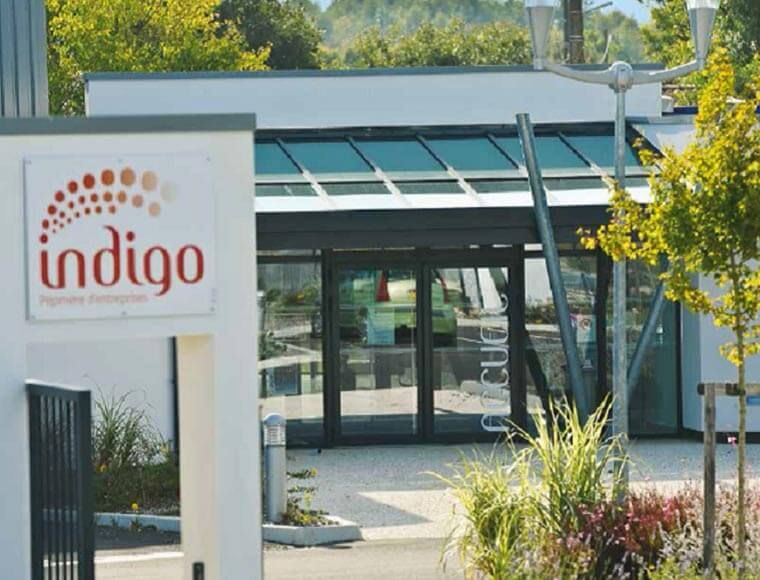 --> Our selection of offices to rent
Type of property
6 offices from 13 to 38 m² and 6 workshops from 100 to 155 m², furnished and equipped are available in the Indigo business incubator in Surgères.
Location and access
At the entrance to Surgères, close to the RD 91, the site is easily accessible and enjoys visibility reinforced by the access to the main road corridors 30 minutes away from Rochelle, Rochefort, Niort and Saint-Jean d'Angély, plus a TGV (high-speed train) station (Surgères-Paris in 2hr30).
Areas
From 13 m²
Technical characteristics and services
Young companies enjoy a pro-development environment close to the ENILIA-ENSMIC research, development and training centres, the main business parks and the main road corridors. Common services are available from €95 ex tax/month.
Over a period of up to 24 months, the Indigo business park offers young companies optimum conditions to launch and develop their projects. 
Internet: Synchronous high-bandwidth Internet
Price
From €58/m²/month
By using our investor support service, you will confidentially and within 48 hours, receive comprehensive information on each item needed to set up your project in France.