Logistics warehouses - Rungis Paris - 17,393 m² divisible
Exceptional location in the Rungis (South Paris) logistics centre. Close proximity to the Paris Orly international airport. 17,393 m² of warehouses for rent and divisible from 250 m².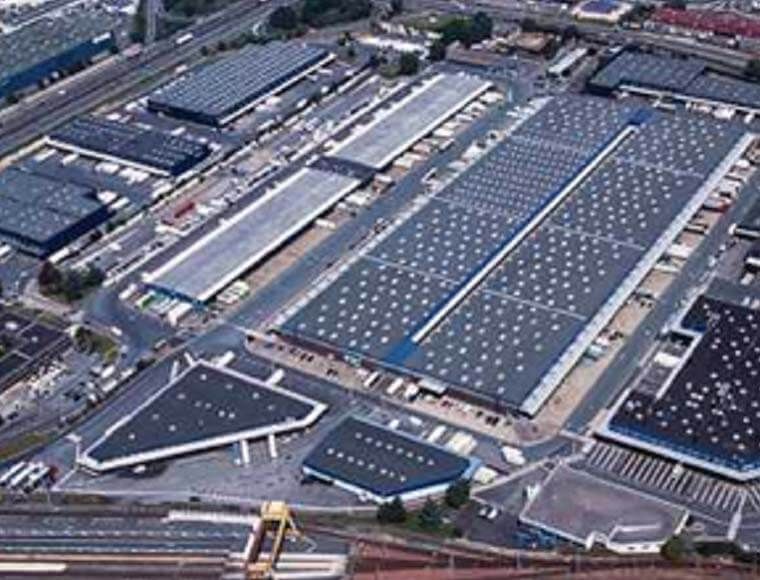 -->Find all our warehouse offers for rent here
Type of property
Several warehouses available for rent and immediately available in the Rungis logistics centre for companies specialised in logistics, transport and distribution. Total floor area of 17,393 m² divided up into warehouses (297 to 6,162 m²) and offices (250 to 914 m²).
Location and access
Located south of Paris (Rungis logistics centre), this site is in the heart of Paris Region, the country's largest economic centre. Very close to Paris Region second ring road and the A6 motorway (Paris-Lyon-Marseille corridor), these warehouses are part of a hub that can be accessed in 15 minutes from Paris. They can also be accessed by tramway and are less than 10 minutes from the Paris-Orly international airport.
Areas
7 Buildings
Warehouse floor areas: from 297 to 6,162 m² 
Office floor areas: from 250 to 914 m²
Total floor area:  17,393 m²
Technical characteristics and services
Overhead clearance: 8m
Floor load bearing capacity: 5T/m²
Mezzanine over part of the warehouse
9 dock doors equipped with electric curtains
Fire detection
Security Monitoring Station (first response team, etc.) and access control at the entrance to the site
Logistics services
Meeting rooms for rent, equipped with video projectors (capacity from 10 to 50 people)
Inter-company restaurant and cafeteria
Price
Office rent (m²/yr ex tax, ex charges): €75
Warehouse rent (m²/yr ex tax, ex charges): from €68 to €75
By using our investor support service, you will confidentially and within 48 hours, receive comprehensive information on each item needed to set up your project in France.