Logistics site for rent - Paris - 15,310 m² divisible
Close to the Seine valley, 15,310 m² of logistics warehouses available for rent, divisible from 520 m²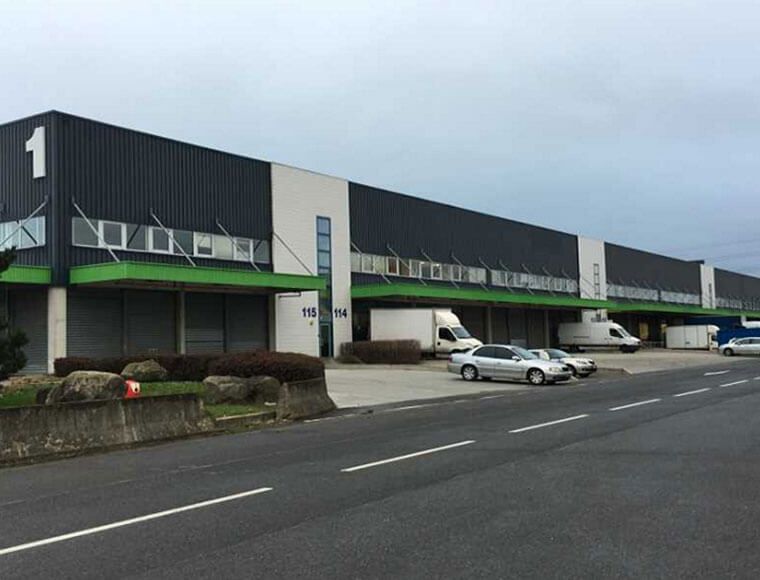 Type of property
This 15,310 m² logistics building is located in the heart of a dynamic industrial zone (Bellevues zone in Pierrlaye) and includes several divisible units from 520 m². These units are available immediately for rent.
Location and access
This logistics site was established within the seine Gateway, a major goods transport corridor in Europe combining airport, road, fluvial, rail and maritime modes of transport. This site is close to the A15 motorway (Paris-Rouen-Le Havre corridor) and a railway station.
Areas
2 buildings
Building 1
Warehouse floor area (ground floor): 9,820 m²
Office floor area (upstairs): 520 m²
Building 2
Warehouse floor area (ground floor): 4,970 m²
Technical characteristics and services
Modern building
Access for heavy goods vehicles
Manoeuvring and loading area
Equipment room and private washroom facilities
Lighted premises
Floor load bearing capacity: 5 tonnes / m²
Overhead clearance: 9.50 m
Street-level ramp
Street-level sectional roll-up door
Sprinklers
Facilities Classified for Environmental Protection (ICPE)
Surveillance, closed site and access secured by badge
Partitioned offices
Price
Office rent (m²/yr ex tax, ex charges): €52
Warehouse rent (m²/yr ex tax, ex charges): €95
By using our investor support service, you will confidentially and within 48 hours, receive comprehensive information on each item needed to set up your project in France.