Industrial site dedicated to eco-activities - Paris
30 minutes away from the Orly airport and 45 minutes away from Paris, 2,164 m² of commercial premises, divisible from 320 m², for rent or for sale.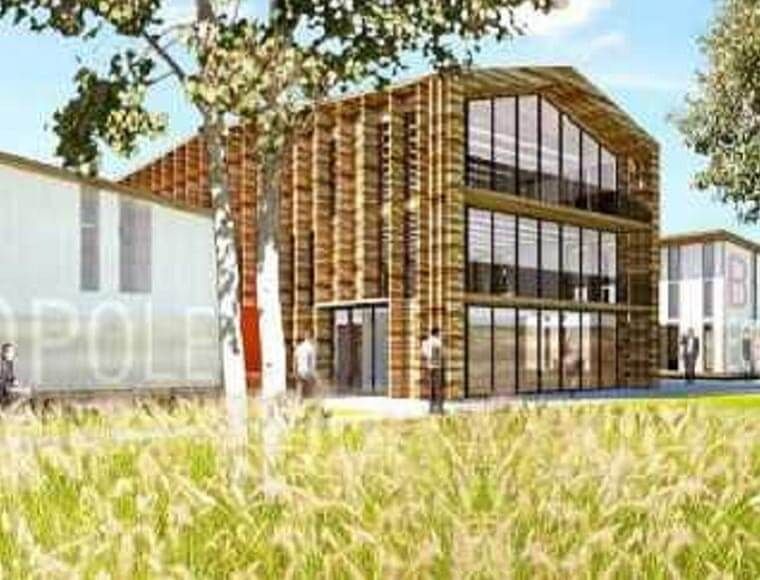 --> All our lands and industrial buildings for sale
Type of property
Commercial premises dedicated to eco-activities available for rent or for sale, divisible from 320 m². Available 18 months after agreement.
Location and access
Located southeast of Paris (Moissy Cramayel), this industrial site is in the heart of Paris Region, the country's largest economic centre. Just a few minutes away from the A5 motorway (heading east) and A6 motorway (Paris-Lyon-Marseille corridor), the Ecopôle de Senart can be accessed in 45 minutes from Paris. It can also be accessed via the RER (Paris commuter rail service) and is 30 minutes away from the Paris-Orly international airport.
Areas
Ground floor 1: 344 m² 
Ground floor 2: 1,500 m² 
1st floor: 320 m² 
Building total: 2,164 m²
Technical characteristics and services
Dining area (café, brasserie) nearby
Shared company restaurant
Business centre
Parking available
Price
Rent (m²/yr ex tax, ex charges): €150
Sales price (m² ex tax): €2,000
By using our investor support service, you will confidentially and within 48 hours, receive comprehensive information on each item needed to set up your project in France.