Premises to let or to buy located on the regional transport centre of Fretin (South of Lille)
Premises of 4,015 m² divisible from 985 m², for rent or sale, located in the Regional Transport Centre with a direct access to A23 and near A1, A27, A22.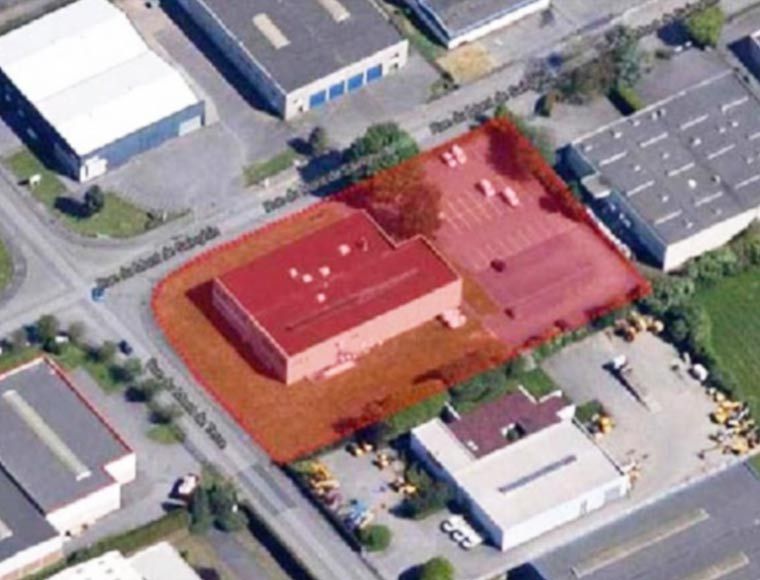 Type of property
The CRT (Regional Transport Centre) is located in the south of greater Lille next to the Lille-Lesquin airport.
It is one of the biggest industrial parks in Lille with hundreds of companies.
Many services are available: banks, restaurants, hotels, shops, sport clubs, etc.
This unusual building is a new building.
Available 12 months after the work begins.
Location and access
Nearest infrastructures :
Direct access to A23 motorway (Lille-Valenciennes)
Near the A1 (Lille-Paris), A22 (Lille-Ghent) and A27 (Lille-Tournai-Brussels)
Lesquin station: regional trains to Lille Flandres station
Transport network: bus Z2 and Z3
Areas
Available floor area: 4,015 m²
Technical features
On one level doors: 1 / Dock doors: 2
Car park spaces: 37
Separate building
Offices: lobby, suspended ceiling
Price
Rental price: €120.00/m²/year excl. taxes & charges
By using our investor support service, you will confidentially and within 48 hours, receive comprehensive information on each item needed to set up your project in France.