Offices for sale in Chambéry
4,654 m2 of offices (divisible from 90 m) with quality services and that comply with international standards, spread over 7 levels embellished with terraces and loggias.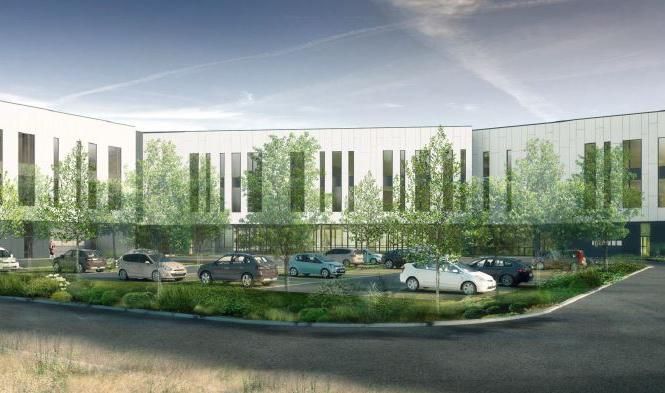 --> Our selection of offices to rent
Type of property
The INEDY office building is located in Chambéry, at the entrance to the Grand Verger light industrial zone. It stands in a new economic hub that will eventually represent 30,000 m² of tertiary premises spread over 5 buildings designed to receive tertiary activities.
Location and access
Located between Grenoble (30 minutes by car), Lyon (50 min) and Annecy (30 min), Chambéry is close to the entire Rhône-Alpes region plus Geneva 1 hour away and Turin less than 3 hours away.
Areas
4,654 m² of offices (divisible from 90 m²).
Technical characteristics and services
The building is focussed on the quality of life at work: wide, full height openings, outside awnings to modulate and filter light and the sun, access from all levels to the landscaped terraces and loggias Finally, the modularity and functionality of the office zones will enable INEDY to adapt to occupants' changing needs over time.
Close to the major arteries and commodities, including services and shops, INEDY intends to satisfy the expectations of regional, national and international companies.
Users' comfort is assured by enhanced vertical flows via two lifts that connect the offices to the parking areas.
Price
Contact us.
By using our investor support service, you will confidentially and within 48 hours, receive comprehensive information on each item needed to set up your project in France.