Office space to let 185 sq.m : Hub Créatic, co-working space in Nantes (44)
Hub Créatic offers a stimulating environment for innovative companies, a sustainable architecture designed to promote discussion and a comprehensive range of services.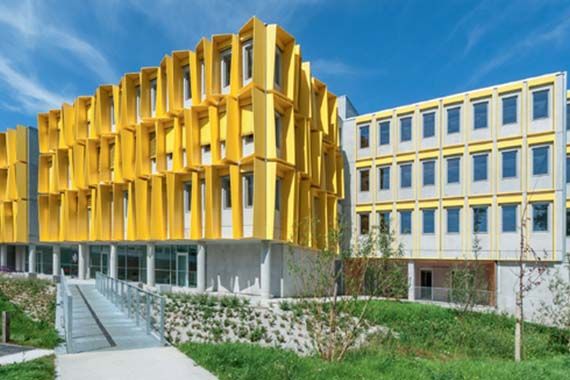 --> Our selection of offices to rent
Type of entity
Located in the heart of the La Chantrerie innovation park in Nantes, this next-generation building welcomes companies focusing on digital, incubator or corporate hotel. Hub Créatic supports innovative companies by facilitating their establishment and expansion.
Location and access
North-east of Nantes. Close to the ring road and A11 motorway. 15 minutes from Nantes Atlantique airport. 20 minutes from Nantes station (TGV high-speed train 2 hours to Paris) and the city centre.
Surface aeras
Minimum surface area: 16 sq.m. Maximum surface area: 185 sq.m.
Technical features
Fibre optics pre-installed in the building. Several meeting facilities equipped with video projectors and video conferencing.
Price
Premises to let
Hub Incub' : €100 per month exc. taxes
Hub Start-Up: Month 1 to 12: €88 per metre per year exc. taxes
Month 13 to 24: €92 per m² per year exc. taxes
Hub Dev': €125 per m² per year exc. taxes for surface areas of 16-135 sq.m
€120 per m² per year exc. taxes for 185 m² surface areas
By using our investor support service, you will confidentially and within 48 hours, receive comprehensive information on each item needed to set up your project in France.