Office building with office spaces for rent in La Madeleine
1,310.13 m² divisible from 75 m²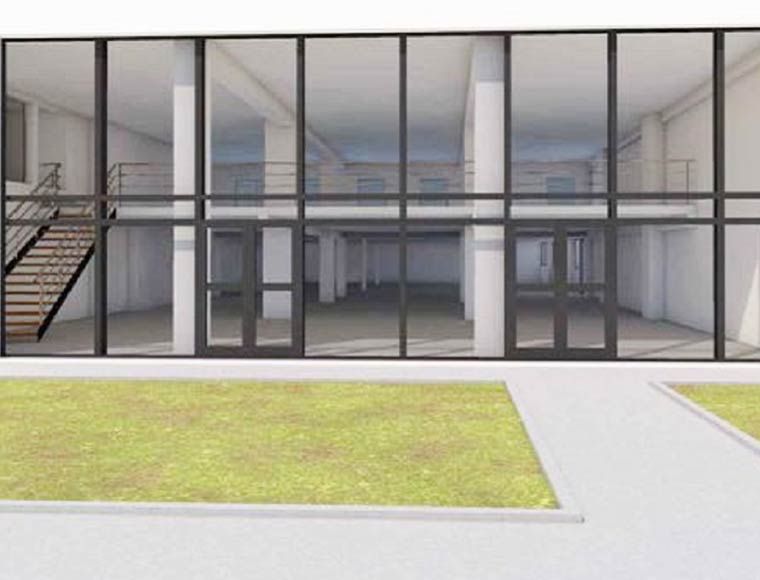 --> Our selection of offices to rent
Type of property
Building enjoys an exceptional location along the Grands Boulevards, a major thoroughfare in greater Lille
Location and access
Accessible via public transit: 
Tramway stop in front of the "Buisson" building.
5 minutes from the "Lille Flandre" and "Lille Europe" train stations
Accessible by road via the Urban Express Road
Areas
This complex offers several spaces with a total of 1,337.53 m² divided between two buildings:
Building 1: 
- 3rd floor: 246.81 m²
Building 2: 
- Ground floor: 643.27 m² (shops/offices => €140/m² /year excl. taxes & charges)
- 1st floor: 75.11 m²
- 2nd floor: 203.48 m²
- 4th floor: 141.46 m²
Underground parking: 5 spaces
Outdoors parking: 32 spaces
Technical features
Lift
Trade name effect
Open office zone under renovation (floors, ceiling, electricity, paint, etc.)
Electric heating by convector
Private entrance per floor
The ground floor (former school) of 644 m² has a Public Access Site
Price
Rent/year/m²: €120 ex tax/m²/year
By using our investor support service, you will confidentially and within 48 hours, receive comprehensive information on each item needed to set up your project in France.