Land for sale or rent in Montpellier Cambacérès
The Cambacérès district is established as an innovative district that opens onto public areas and the natural environment that flows naturally into the Mogère park.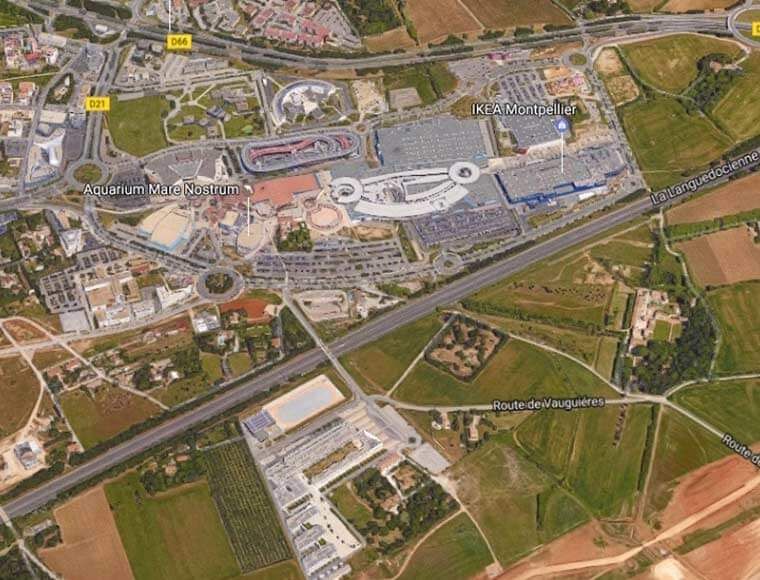 Its goal is to become Montpellier's new business centre, dedicated to innovation and the French Tech ecosystem. As of 2020, this new centre will be home to the 12,000 m² digital Totem and a digital higher education campus. A veritable urban laboratory, the Cambacérès district also strives to be at the forefront of citizens' new sports and cultural practises.
Types of property
Available from 2018, from 1,500 to 10,000 m² of land for tertiary, services or mixed offices/activities purposes
Location and access
At the foot of the TGV Sud de France high-speed train station
5 minutes from the A9 motorway
5 minutes from the St Roch train station
5 minutes from the Montpellier airport
Serviced by tramway
Areas 
1,500 to 10,000 m² of divisible land
Technical characteristics and services 
Serviced by fibre optic - Odysseum shopping and recreational centre nearby - multimodal exchange parking
Price
180 to €250 ex tax/m² of floor area for sale for tertiary activities
By using our investor support service, you will confidentially and within 48 hours, receive comprehensive information on each item needed to set up your project in France.